Brian's Photo Gallery
Last updated on July 12, 2009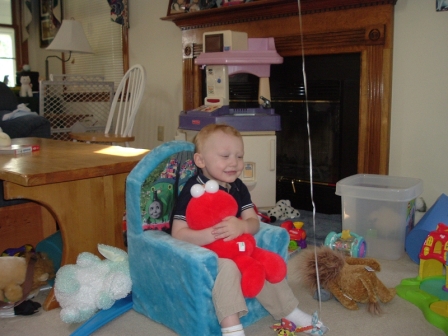 Brian hugging his Elmo at his 2nd birthday party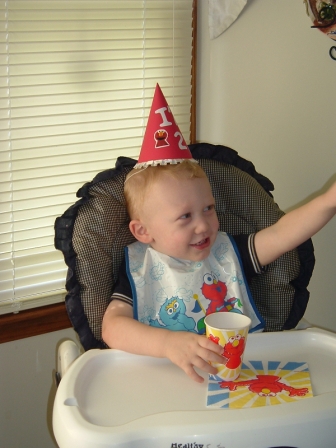 Brian in his 2nd birthday hat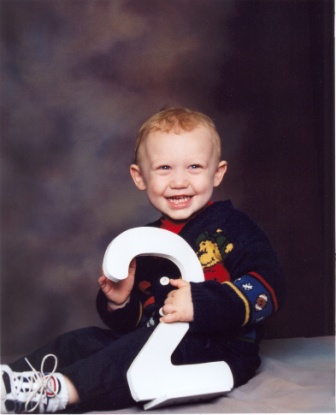 Portrait picture of Brian at his 2nd birthday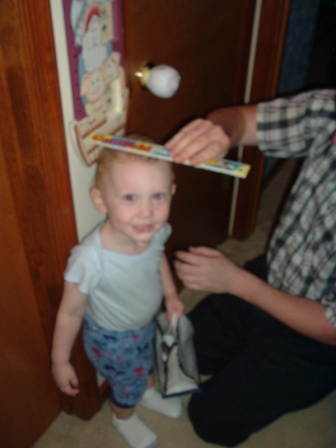 Brian is having his height measured. Almost 3 feet!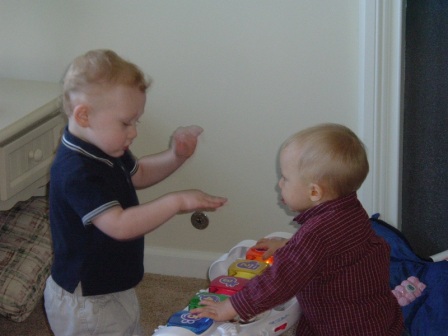 Brian with his cousin Benjamin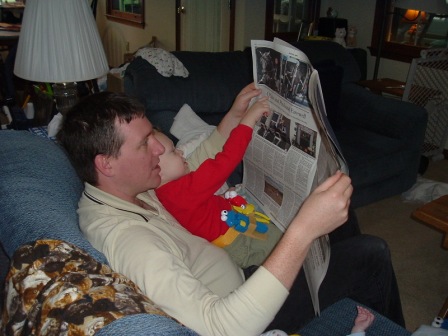 Brian reading paper with Rob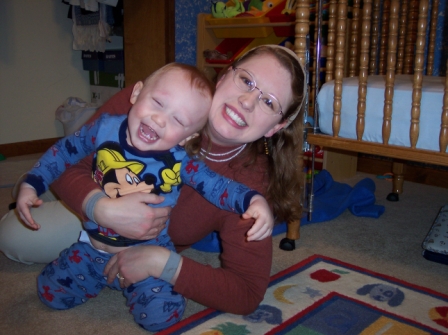 Brian in his room with April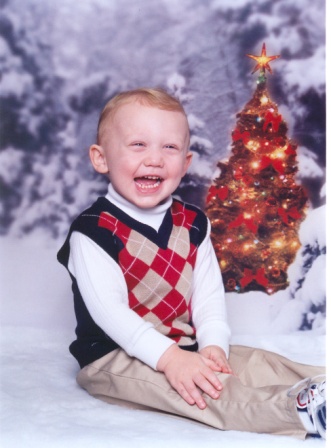 Brian's 27 month portrait picture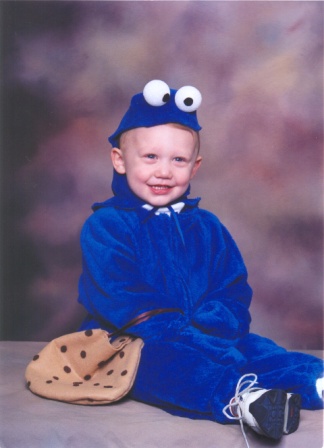 Brian's 2006 Halloween Costume. I'm Cookie Monster!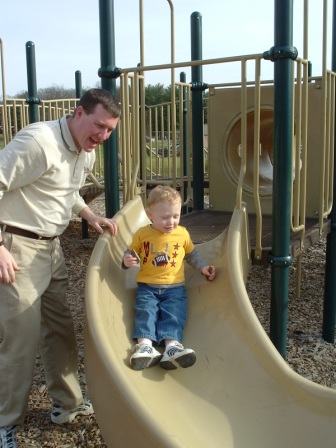 Brian loves the playground equipment at the park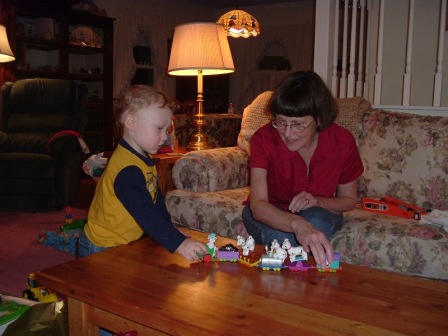 Brian playing train with Grandma Getty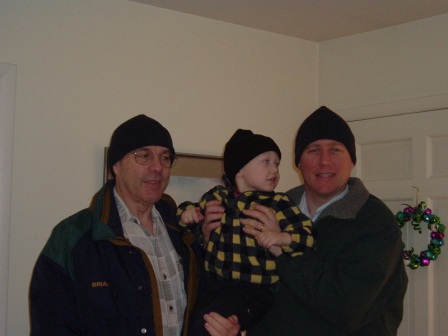 Grandpa Getty, Brian, and Rob going out for a walk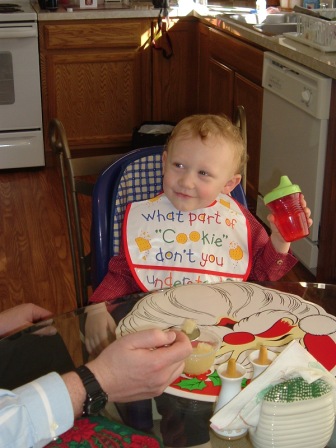 Brian's bib says it all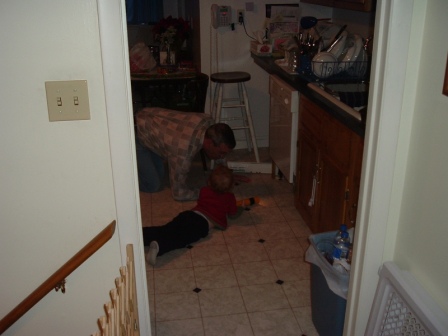 Brian is showing Grandpa Getty how to look for leaks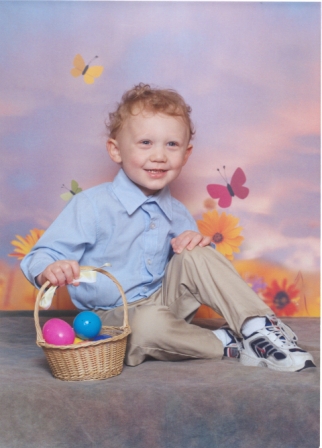 Brian's Easter picture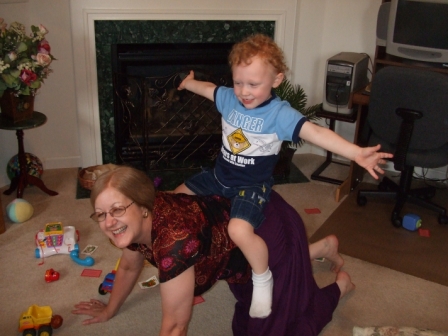 Brian getting a horse ride from Grandma Wheeler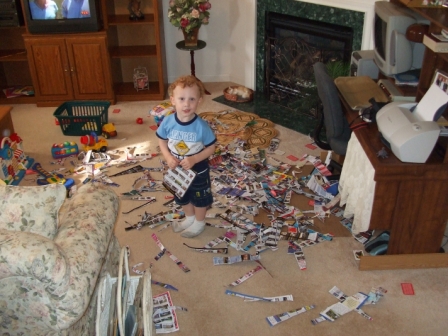 What mess??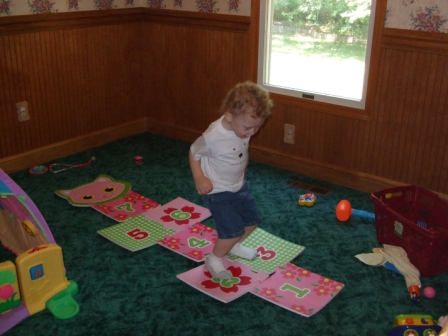 Brian playing hopscotch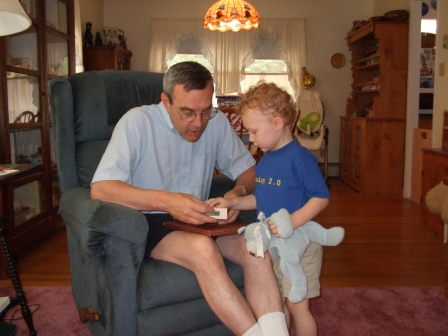 Brian watching Grandpa Getty open birthday presents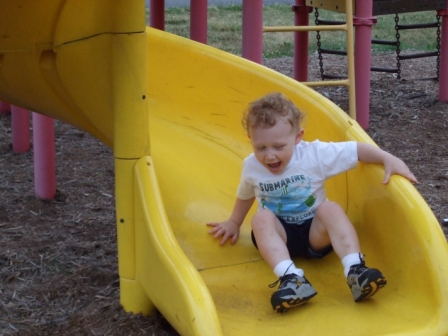 Brian now has 2 parks with slides to play at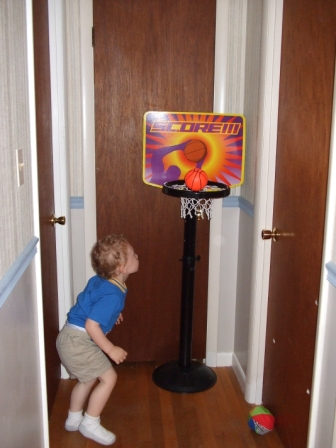 Brian loves the basketball hoop at Grandma and Grandpa's house!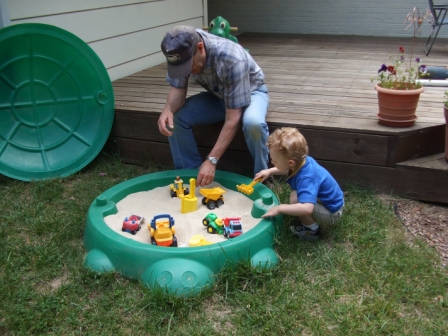 Brian playing in the sandbox with Grandpa Getty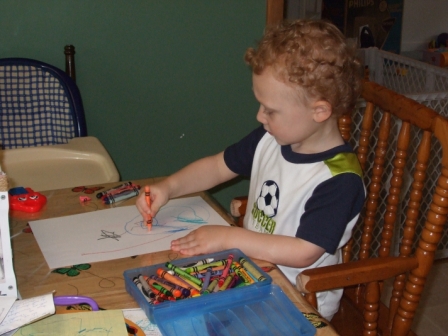 Brian is starting to make many fine works of art!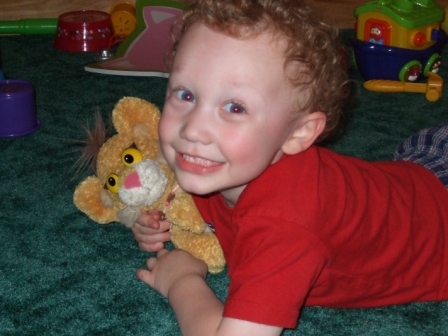 Brian with Leona from PBS's Between the Lions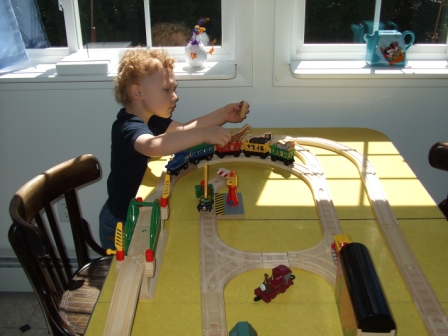 Brian has really enjoyed playing with trains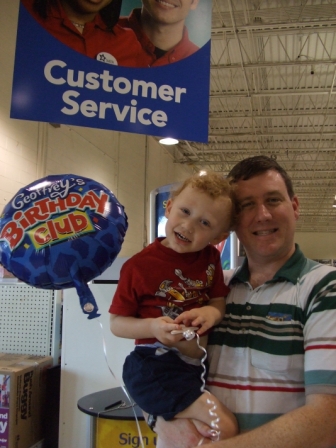 Brian and Rob at Toys R Us for Brian's 3rd birthday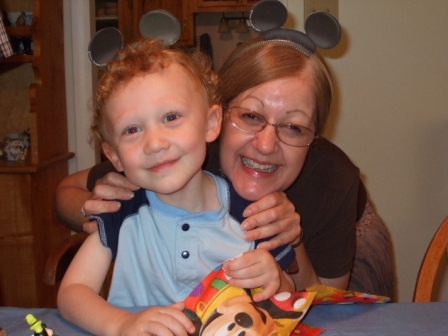 Brian with Grandma Wheeler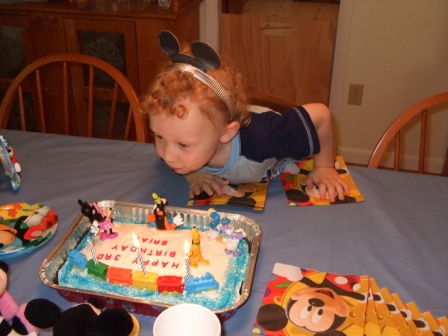 Brian at his 3rd birthday party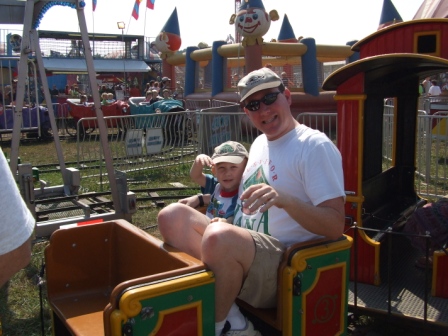 Brian and daddy on the train at the county fair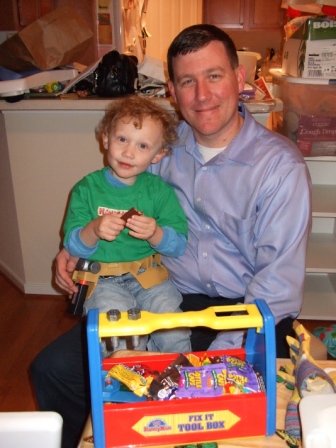 Brian and Rob, Halloween 2007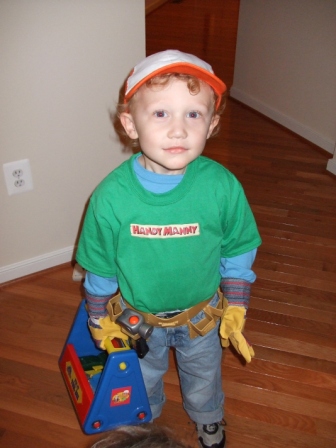 Brian in his Halloween costume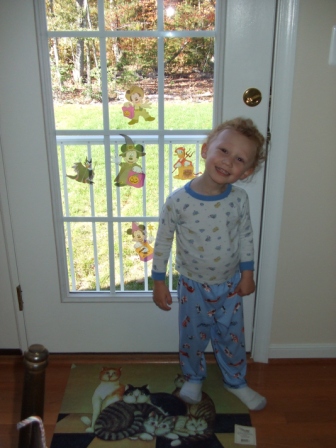 Brian in the new house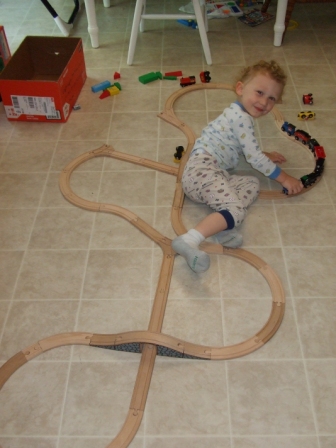 Brian playing with his wooden train set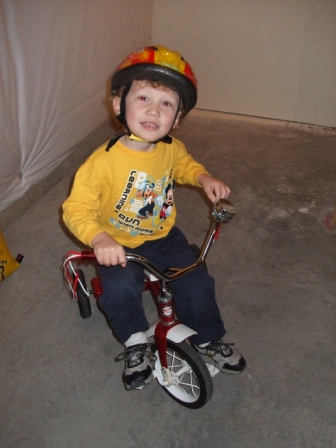 Brian can ride his tricycle in our basement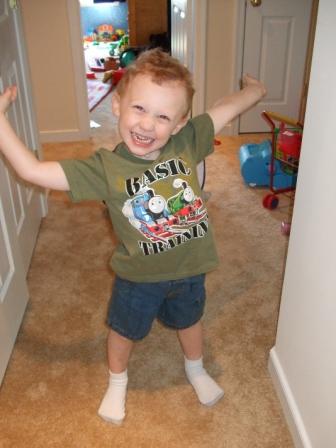 Brian showing off his train shirt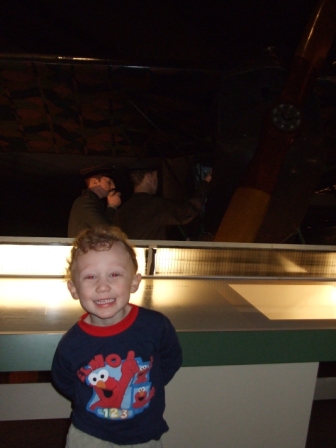 Brian and Daddy went to the Air and Space museum
Brian is ready to drive Aunt Laura's car!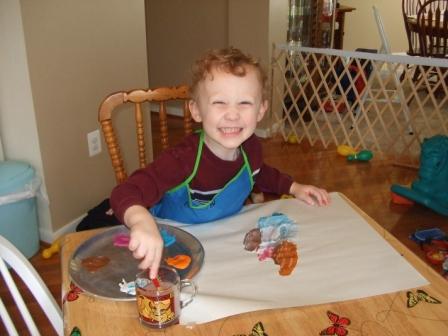 Brian has graduated from crayons to painting!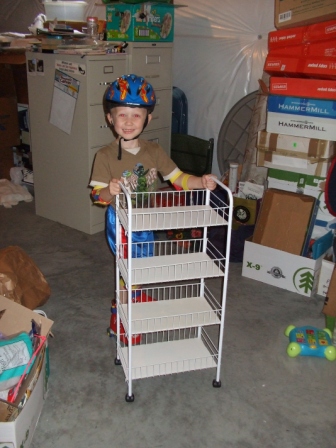 Brian is learning to roller skate!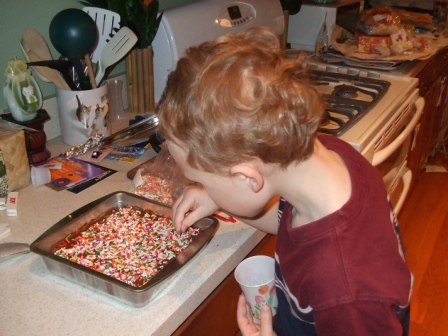 Brian helping Mommy with decorating brownies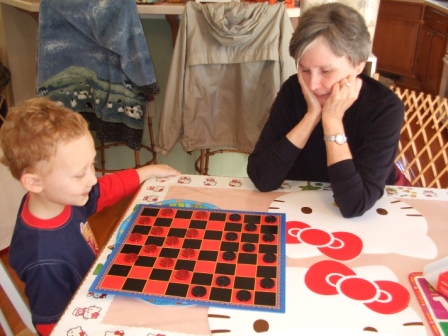 Brian playing checkers with Aunt Pat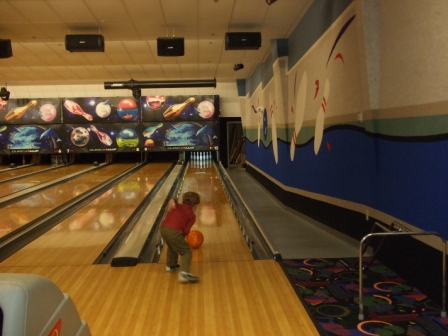 Brian is getting to be a great bowler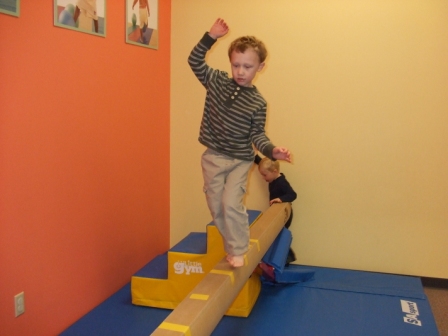 Brian at a pre-school classmate's birthday party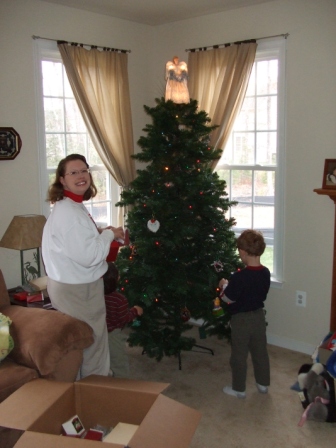 Brian and Mommy decorating the Christmas tree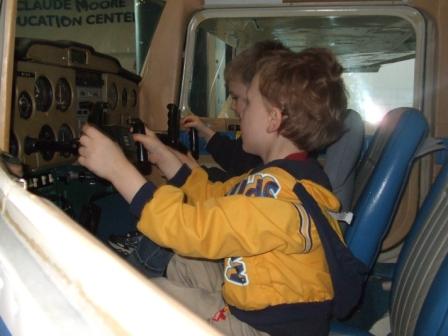 Brian and cousin Ben in a Cessna at the Air and Space Annex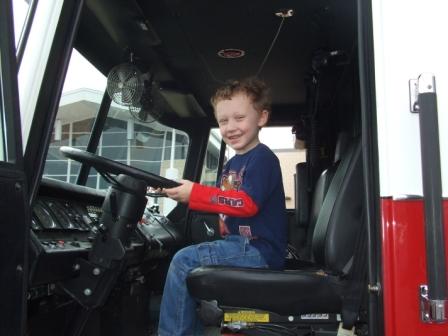 Brian in a firetruck at a local home show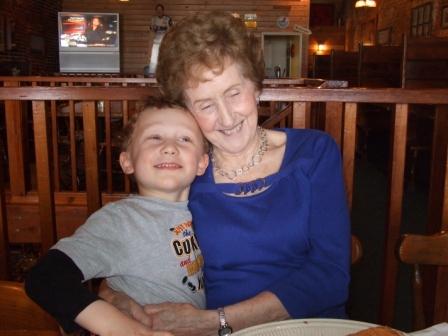 Brian and Nana during a visit to North Carolina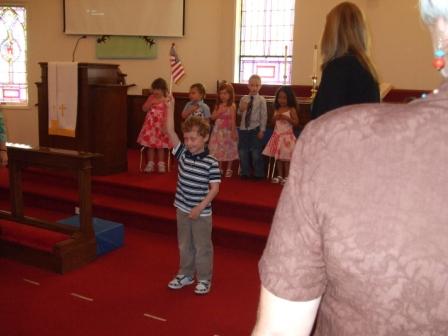 Brian leading everyone in the pledge of alliegence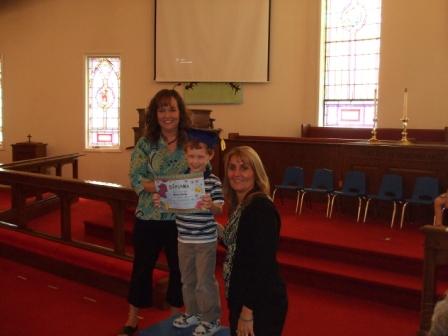 Brian at his Preschool Graduation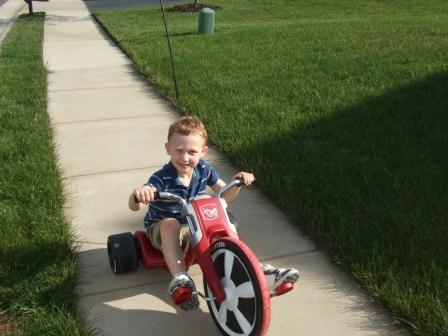 Brian loves his new Hot Wheel!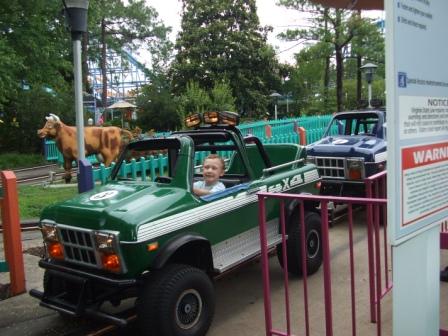 Brian 'driving' a truck at King's Dominion