Here are items from my Navy Reserves
Last updated on July 12, 2009

Rob is currently assigned as the Executive Officer for NR CSDS 5 Det ISMERLO which is a support unit for the International SubMarine Escape and Rescue Liason Organinzation (ISMERLO), a NATO unit headquartered at Norfolk, VA. Rob was last activated in August 2005 when the Russian AS-28 PRIZ mini-sub sank off of the Kamchatka Peninsula. Most recently, Rob went to Japan and Hawaii this spring to give Submarine Escape and Rescue training to different Submarine Group Commanders.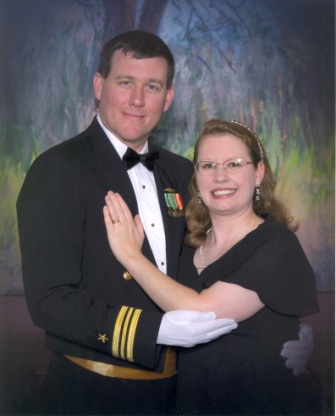 Rob and April at the 2005 Roanoke Navy Birthday Ball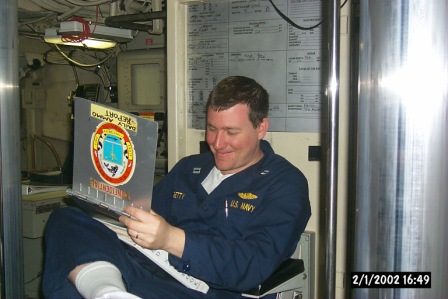 Rob as OOD on USS Alaska (SSBN 732)(BLUE)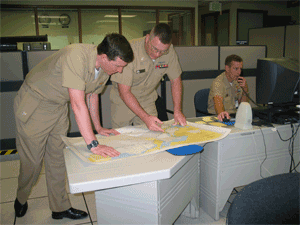 Rob at the ISMERLO command center the morning of the Russian PRIZ mini sub sinking. I was the first officer in my unit to get into the command center. To my left is ITC Wies, a member of my unit, who is showing me the location of the downed sub about 2 minutes after I had arrived. The Public Affairs Officer snapped this picture; I didn't even know it was being taken. This picture ended up on the front page of the local papers.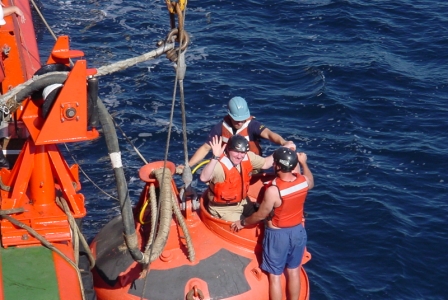 Rob entering a Submarine Rescue Chamber (SRC) prior to a training dive to 200 feet off of Santa Catalina Island in Februrary 2006.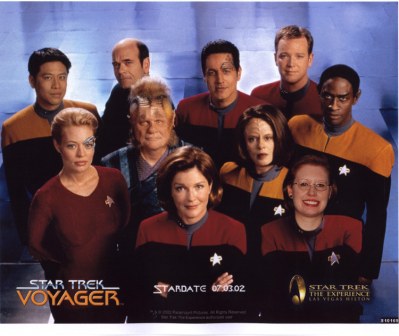 April in her less well known military role on the USS Voyager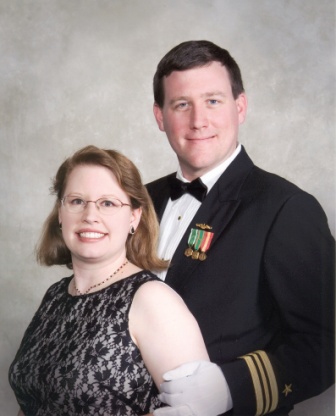 Rob and April at the 2006 Roanoke Navy Birthday Ball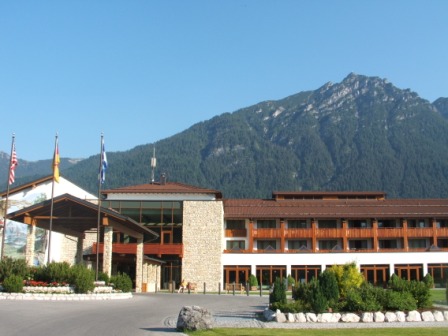 The Edelweiss Lodge in Garmisch, Germany where Rob went in June 2008 to support the NATO Submarine Escape and Rescue Working Group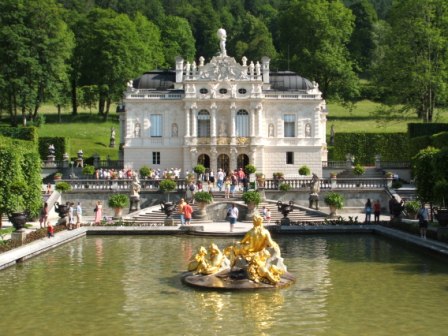 Linderhof Palace; one of Mad Ludwig's Bavarian Castles where he spent significant time as King of Bavaria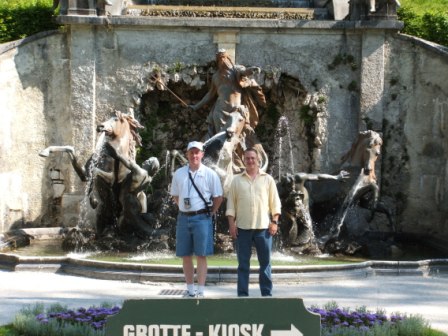 Rob with ET2 Sand, one of the sailors in Rob's unit who also came to Garmisch for the NATO conference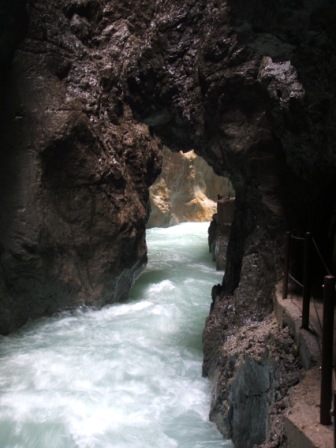 The Partnachklam Gorge, just outside of Garmisch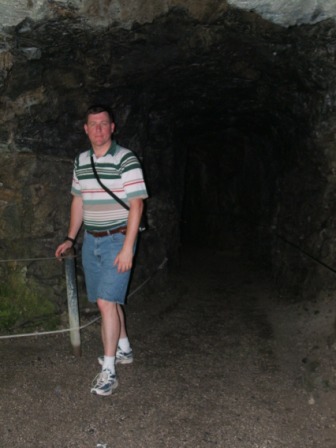 Rob walking through the Partnacklam Gorge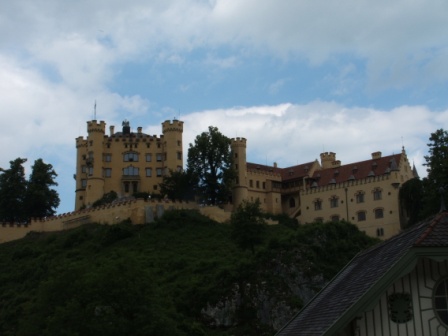 Hohenschwangau Castle, a castle where Mad Ludwig lived in his youth. It is across a valley from Neuchwanstein Palace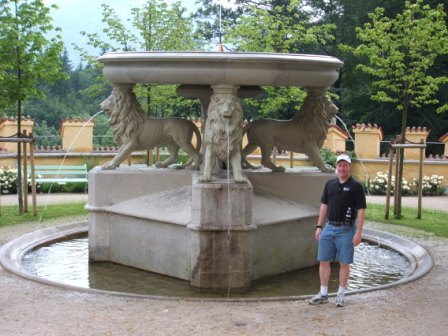 Rob at a fountain in the courtyard of Hohenschwangau Palace. We finished up our meeting a day early, and were able to go do some tourist things like this.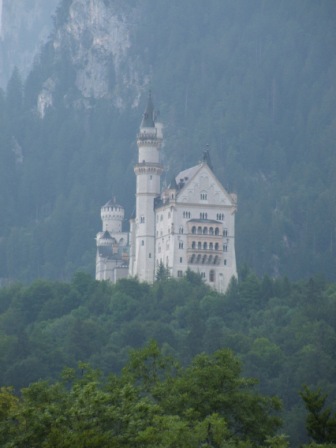 Neuschwanstein Palace, Mad Ludwig's 'Fairytale Castle'. Ludwig never lived here, since he died prior to it's completion.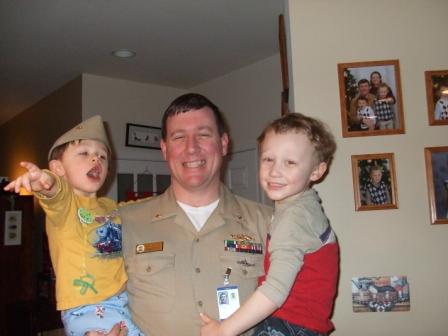 The kids were happy to see Daddy after a drill weekend.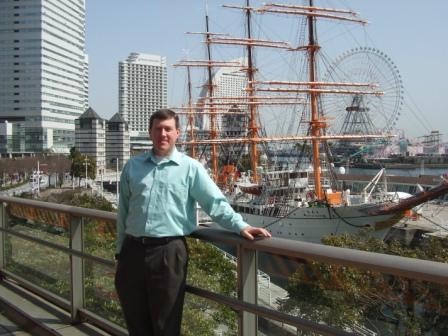 Rob had 3 hours for sightseeing; here is an old tall ship that had been used by the Japanese Navy for training.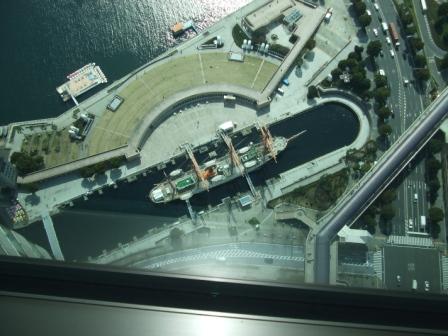 Rob went up to the Observation Deck of the tallest building in Yokohama; here is the same ship from above.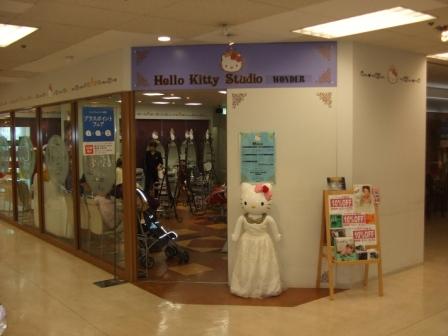 April didn't mind ROb going to Japan because he was going to the land of Hello Kitty and could bring back lots of souvineers. Here is a Hello Kitty themed hair salon for girls.